Sioux Falls Massages and Therapeutic Massage Services
Massage Services by Stress Break Therapeutic Massage
Swedish Massage
Deep Tissue Massage
Trigger Point Therapy
Prenatal Massage
Hot Stone Massage
Sports Massage
Relaxation Massage
Reflexology Massage
For over 30 years, Barb at Stress Break Therapeutic Massage has been providing healing and wellness through massage. There are many physical and mental benefits of massage therapy, and studies have shown that the results are almost immediate. Increased productivity, stress reduction, increased energy and raised morale are all benefits of our services. Massage therapy is a great addition to diet and exercise and has a positive impact on overall health and well~being. Massage is a unique and positive way of treating yourself that is extremely beneficial to the mind, body, health and wellness.
If you are looking for a professional massage therapist in Sioux Falls, contact Barb at Stress Break Therapeutic Massage for flexible scheduling and affordable prices.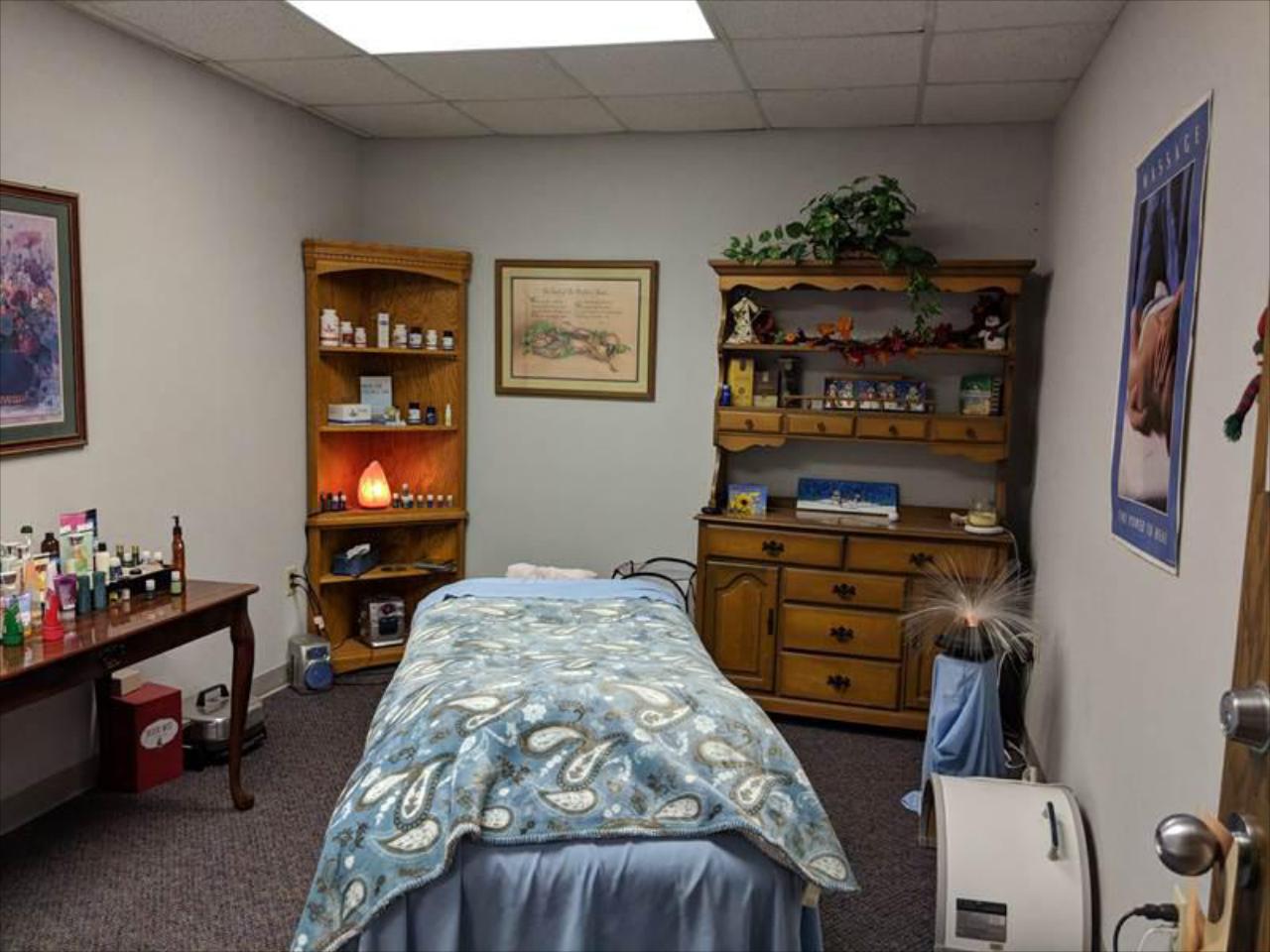 Regular Rates For Massages
15 minutes $30 + tax
30 minutes $45 + tax
45 minutes $65 + tax
60 minutes $80 + tax
75 minutes $95 + tax
90 minutes $110 + tax
120 minutes $140 + tax
New clients get a 10 dollar discount if you mention this ad
Free Itovi scan for regular customers (ask for details)
Ask about our massage packages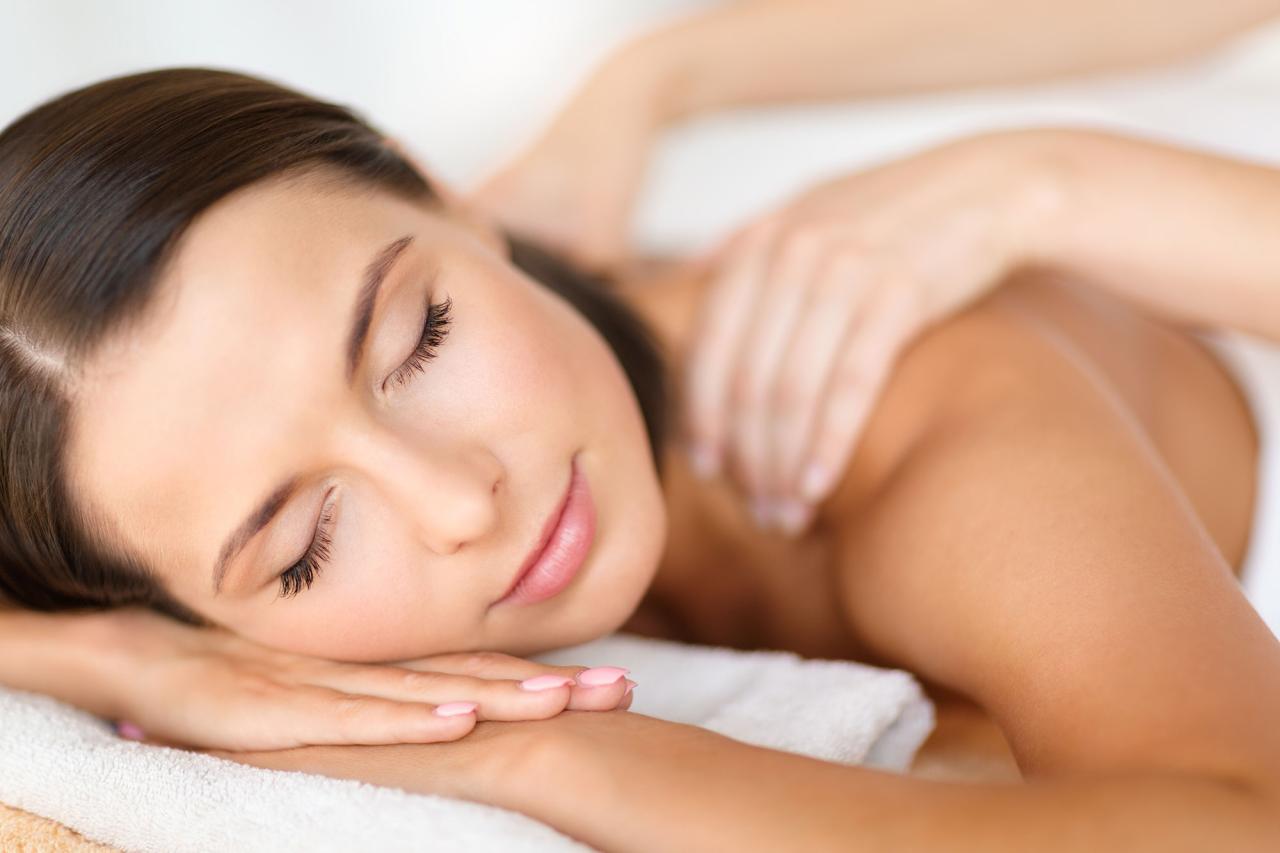 What is Massage Therapy?
Massage therapy is the manipulation of soft tissues in the body for therapeutic purposes. This scientific and complex treatment of the body has been proven to have a major impact on the mind, body, and soul. Massage has been an important part of medicine for over 5,000 years. During a massage session, your therapist will use a variety of modalities and techniques to treat different conditions with passive and aggressive action, including kneading, pressing, gliding, rolling, slapping, or tapping by your therapist.

Therapeutic massage has both physical and mental benefits. It is safe for infants and the elderly, promoting circulation of blood, relaxing and refreshing muscles, relieving pain, fatigue, tension, anxiety and setting metabolic balance. In addition, massage therapy calms the nervous system while improving the function of the lymphatic system that enhances delivery of needed oxygen and nutrients to cells; in turn, this helps promote the removal of metabolic waste through drinking water. It also can improve sleep, raise alertness and ease cancer treatments. Massage therapy is also great for people with pain management intreating conditions like back pain, arthritis, whiplash, muscular lesions, spasms, sciatica, headaches and much more! Whether you're a doctor, truck driver, teacher or yoga instructor, your body needs and deserves a consistent massage because of its many benefits.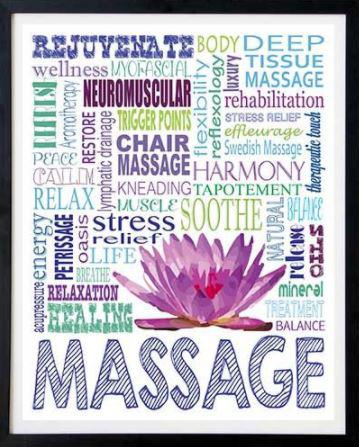 Benefits of Massage Therapy
Improve Test Scores & Clarity
Reduces Effects of Stress
Relaxes the Body & Mind
Increases Circulation & Sleep Quality
Decreases Pain & Muscle Tension
Strengthens Immune System
Enhances Well Being & Self Image
Supports All Body Systems, Energy & Metabolism
Revive, Recover, Renew, Relief, & Nurture Your System
Shorter labor for Expectant Mothers & Recovery Time Reduces
Trauma Relief & Headache Relief
Hormone Balance, Nerve Function Improvement, & Toxic Waste Removal
Endorphin Release to Decrease Pain and Increase Energy and Vitality
Balance, Anti-Ageing, Posture Improvement
Improves Quality of Life
Increases Flexibility, Muscle Tone, Quality of Life, & Attitude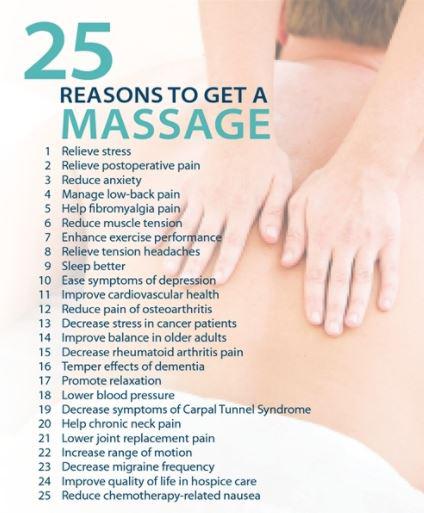 Massage Therapy Techniques
Swedish Massage
Swedish massage is considered the most common form of massage and is generally what people receive during massage therapy. It is the process of using the hands, forearms, fingers, elbows and bodyweight to improve mental and physical health. This method of massage uses a variety of techniques and methods to reduce stress and relieve pain by using different points of pressure.

Deep Tissue Massage
Deep tissue massage is used to treat injuries and muscle tension by applying heavy pressure to the muscles throughout the body to reduce pain by aligning muscles and connective tissue. This slow, heavy and concentrated method uses the therapists' arms, hands, knuckles, elbows, fingers, forearms and bodyweight applied to specific areas of the body to break down adhesions to reduce pain, increase mobility and decrease inflammation.

Trigger Point Therapy
Trigger point massage therapy is a massage technique used to relieve a tight area within muscle tissues. These areas generally cause various levels of direct and indirect pain throughout parts of the body. Trigger point therapy addresses these trigger areas to restore movement and provide permanent pain relief.

Prenatal Massage
Prenatal massage or pregnancy massage is a special technique used by the therapist, positioning an expectant mother's body for comfort and support. This technique focuses on specific areas of the body in order to ensure the safety of the baby while allowing the mother to obtain the benefits of massage therapy. Prenatal massage is an alternative method to pain relief, anxiety and depression reduction while promoting mental and spiritual benefits.

Hot Stone Massage
Hot stone massage is a therapy technique that uses smooth water heated stones placed on the body as an extension of the hands. Stone therapy is a continuation of traditional massage therapy in that it increases circulation, metabolism, blood flow, promotes relaxation, reduces stress and decreases pain and soreness.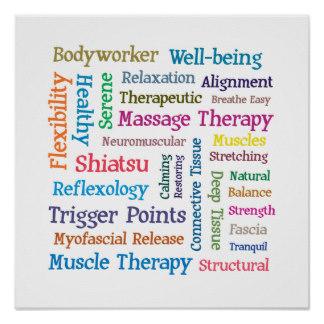 Preparing for a Massage in Sioux Falls
Being prepared for a message is one of the most important parts of the session. Follow these steps in order to promote the most physically and mentally beneficial treatment.

Your Mind
Have your mind clear of all stressful things that may cause you to be tense before and/or during your message
Drink water
Keep your shoulders dropped and relaxed
Take deep breaths
Breathe through your mouth
Think of peaceful things that may keep you calm and able to relax
Your Body
In order for you and your therapist to be in comfortable position during the massage, these steps are important to follow.
Take a warm shower
Use the restroom
Dress down to YOUR comfort level before getting on table
Be aware of all medical issues
Drink plenty of water (double your intake)
Allow at least 1 hour to let food digest before receiving the massage
If planning to work out, workout before your session